Feng Yin
Ph.D. Student
Curriculum Vitae
since 2018
PhD student at the Computational Biochemistry Group at ICS-6: Structural Biochemistry, Forschungszentrum Jülich, Germany.
The PhD is funded by the China Scholarship Council.
2015 – 2018
MSc in Chemistry at the Nan Kai University, China. The MSc thesis was supervised by Prof. Dr. Guichang Wang.
2011 – 2015
BSc in Chemistry at China West Normal University, China.
Awards
Fellowship of the China Scholarship Council, 2018-2022.
Second scholarship of Nan Kai University, 2017.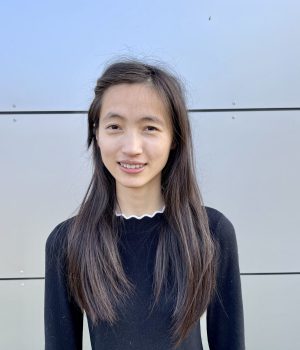 Contact Details
Forschungszentrum Jülich
IBI-7: Structural Biochemistry
52425 Jülich
Germany
Tel.: +49 2461 61-9487
Email: f.yin@fz-juelich.de
Research interests
Development of reliable force fields for protein aggregation simulations
Publications
Different force fields give rise to different amyloid aggregation pathways in molecular dynamics simulations
S. Samantray, F. Yin, B. Kav, B. Strodel
J. Chem. Inf. Model., DOI:10.1021/acs.jcim.0c01063 (2020)
Periodic density functional theory analysis of direct methane conversion into ethylene and aromatic hydrocarbons catalyzed by Mo4C2/ZSM-5
F. Yin, M.-R. Li, G.-C. Wang
Phys. Chem. Chem. Phys.,2017, 19, 22243
BACK TO TEAM